Aadhaar Ecosystem Approach
Aadhaar Ecosystem Approach
UIDAI approach leverages the existing infrastructure of government and private agencies across India.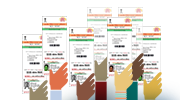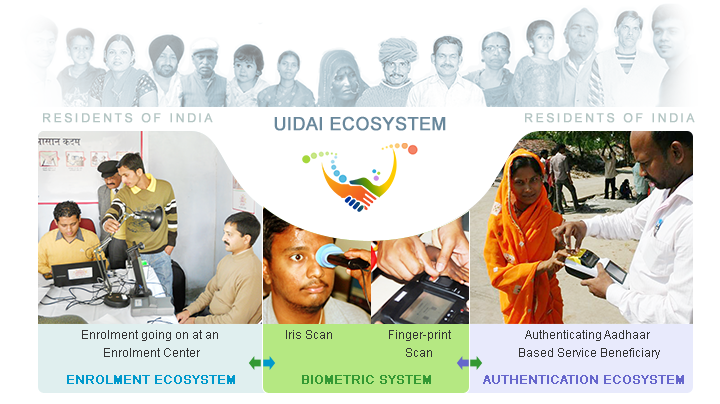 National identity projects are run in several countries by a single monolithic agency mandated to enrol its population. It was evident from the very beginning that given India's diversity - urban/rural, rich/poor, literate/illiterate etc. - the Aadhaar system would be best implemented by a set of cooperating partners or stakeholders.
Given the federal nature of the governance with strong state governments that implement many of the flagship schemes, it was important to enlist the state governments to enrol the residents of their respective states. The project needed enrolling agencies that would actually perform field enrolments on behalf of the registrars. These enrolling agencies also needed to procure standard enrolment kits. It was important to create a cadre of trained enrolment operators who work for enrolling agencies. This, in turn, required training and certification agencies. The ecosystem also needed device manufacturers and suppliers who would provide Aadhaar compliant devices for enrolment; this in turn needed a device testing and certification agency. A similar approach has been followed on the authentication and e-KYC services to ensure that the entire system can derive efficiencies from the Aadhaar system.
Quick Links
The UIDAI has also engaged in continuous dialog with standardization bodies, with technology providers, and other partners to ensure a high degree of uniformity in the quality of data collected and resident experience.
Such an ecosystem approach necessitated that the interfaces between these partners and systems were well defined and standardized. Hence, the UIDAI also needed to build a technology backbone that would hold together this partner ecosystem.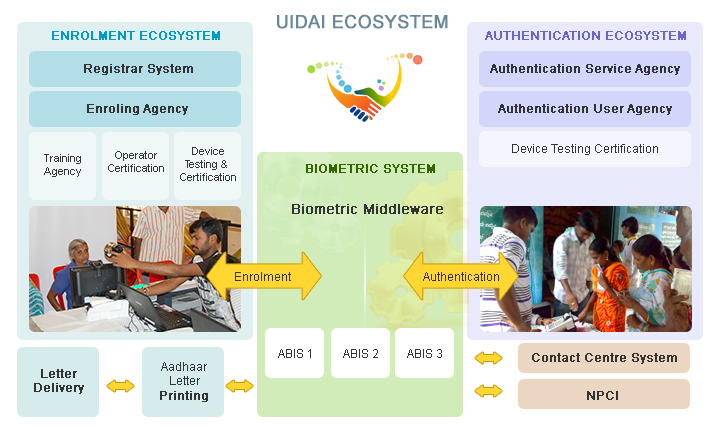 At the data centers where the enrolments were processed, UIDAI needed a set of suppliers to provide pieces of the Aadhaar backend system, most importantly, a set of Biometric Service Providers (BSPs) to provide multi-modal biometric de-duplication software solution that can de-duplicate the incoming enrolment requests and ensure that they are truly unique. In addition, UIDAI needed one or more agencies for application software development, 24x7 data centre operations, and security monitoring.